Sometimes disaster hits. And sometimes I have my camera with me when it does. On Thursday, 10/2/2003 I found a small sailboat up on the rocks near McKinley Marina. A sad sight for any sailor. At the time, I did not know how this tragedy transpired, but obviously the boat lost steerage and was lost on the rock wall. The Coast Guard did have a boat in the water, but it did not appear that they were trying to pull the boat off. Lesson learned here -- you must always be thinking three steps ahead when you start sailing close to shore.
I returned to the site of the grounded boat a day later and it was even worse. Check out the shots below. Divers were on the boat, which had been pushed out into deeper water overnight. They had removed the mast and called in a crane to lift the boat. I got a few pictures of the boat in the water before the crane made its lift, then several of the boat on a trailer. The damage is very bad and I suspect this boat is a total loss. Then again, maybe they can do some fiberglass magic on it. One of the divers told me what had happened. The sailor was motoring close to shore and decided to raise his mainsail. He raised the main and shut off his engine, but had not dropped his centerboard. Without the centerboard down, the strong wind just blew the boat across the top of the water and onto the rocks. Apparently he could not get the outboard started in time to avoid this diaster.
Here are some more pictures that I have taken over the years: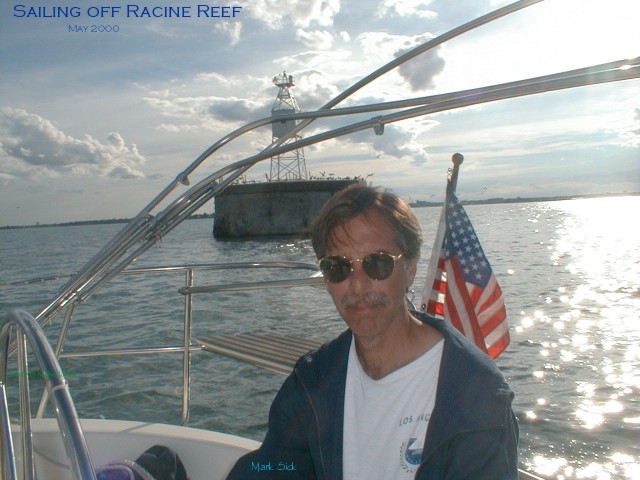 Every year the Orion winters in Racine, WI. What this means is we have an excuse to sail to Racine in the fall and back to Milwaukee in the spring. Here are some shots taken during one of those cruises.