Letter from a Cousin--4/19/2004:
What I am about to say is strictly off the record. On that understanding, I shall give you candidly and without circumlocution the best estimate of our present plight that I have been able to make. In the rest of this letter, I will use history and science (in the Hegelian sense) to prove Kevin is living in cloud-cuckoo-land.
It seems to me that he is both fatuitous and slaphappy. Now there's a dangerous combination if I've ever seen one. On balance, I indubitably gainsay his notion that all major world powers are controlled by a covert group of "insiders". Still, he should learn to appreciate what he has instead of feeling so oppressed because he can't do everything he wants, every time he wants to.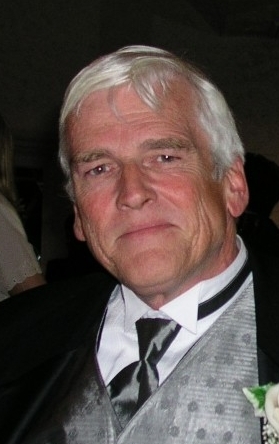 Until we address this issue, we will never move beyond it. Kevin has mastered the art of tricking people with images and myths. He creates myths about what his family is like and then generates false images to match those myths. This proves to me, at least, that what we're involved in with Kevin is not a game. It's the most serious possible business, and every serious person- every serious person with any shred of a sense of responsibility- must concern himself with it.
The "facts" he has often stated contain some serious distortions. Some are blatant; others are subtle. One of the most myopic is his discussion recently of vicious boors in Paulsboro. In a nutshell, I am utterly shocked and appalled that Kevin could voice the sorts of gross lies and historical misrepresentations that he so often does.
Cousin (name withheld by request--but, picture added by editor)
* * *
To my fans,
While my policy has always been to never respond to fan letters, I feel in this case compelled to answer in this open letter.
Dear Cousin (name withheld by request),
Seldom has a cry for help been so keenly discerned, especially in THIS family. You, and you alone of all familial relations, have seen through the smoke screen of pseudo-literacy, into the tormented psyche of this writer......
Against popular sentiment you boldly dare to take a stand and declare "the emperor has no clothes....", indeed, "the emperor has
lost his wits....."
My abnormality has finally manifested to this pathetic juncture.....that I now broadcast my delusions (delusions at least heretofore kept private) for all the world to see via electronic media. Only a mind as sharp as yours, a conscience as awake as yours, would perceive what is going on beneath the surface, and , as always, refuse to follow the lemmings in their infantile and ignorant hero-worship.......
Perhaps, thanks to you (and hopefully, others like you, now that you have sounded an alarm) I will have a chance at some resolution to this dilemma, some easing of this mental and emotional burden. Facing the reality of what my upbringing and family life were REALLY like will not be easy, but, thanks to you, I am on my way towards that important first step toward recovery.
This, truly, is what "family" is all about, or, at least, SHOULD be about.
Bless you,
Cousin Kevin
____________________________________________________________________
MORE FAN MAIL 3/25/04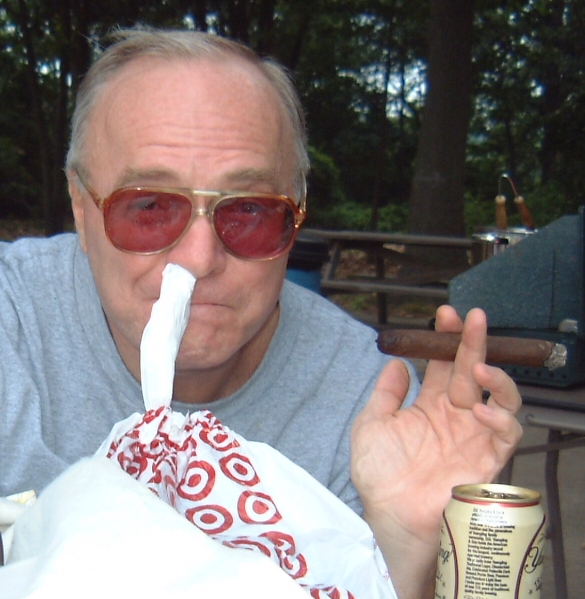 THE EMAILS JUST CONTINUE TO POUR IN….PEOPLE ALL OVER THE WORLD ARE HITTING MY LITTLE SECTION OF THE SITE……at the left is one of my most avid fans. He calls himself "The Nickster."
PLEASE, FOLKS….DO CHECK OUT THE OTHER SECTIONS OF KEN'S WEB-SITE….HE'S PUT A LOT OF HARD WORK INTO IT!
AND DON'T FORGET, I'LL BE APPEARING IN PERSON AT THIS YEARS FAMILY REUNION PICNIC HELD AUGUST 7TH AT THE GIBBSTOWN SWIM CLUB!
NOT ONLY WILL I BE AUTOGRAPHING YOUR COPIES OF KEVIN'S FAMILY STORIES (VOL. I ) , BUT I'LL BE PERFORMING THE 1965 BARRY MCGUIRE HIT, " EVE OF DESTRUCTION" ……
HERE ARE SOME OF THIS WEEKS FAN LETTERS:
LETTER # 1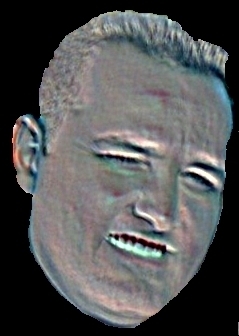 YOU MAKE ME SICK TO MY STOMACH. ROBYN TOLD ME YOU PLAN ON SINGING AT THIS YEARS FAMILY REUNION.
WHERE DO YOU GET THE GALL TO THINK PEOPLE ARE COMING THERE TO SEE YOU?!
YOU HAVE RUINED THIS REUNION EVERY YEAR. DO US ALL A FAVOR AND STAY HOME.
……..DISGUSTED BROTHER (and I think I speak for all 6 brothers)
LETTER # 2
HAVE YOU EVER ONCE IN YOUR LIFE, JUST ONCE, EVER PUT ANYONE'S FEELINGS AHEAD OF YOUR OWN?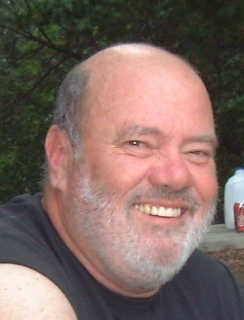 LAST YEAR YOU EMBARRASSED THE WHOLE FAMILY BEHAVING LIKE A HORSE'S (EXPLETIVE DELETED) DOING THAT STUPID MONSTER MASH SONG.
NOW YOU'RE PLANNING TO "SING" AGAIN? WHY?
…..TRYING TO UNDERSTAND YOU
LETTER # 3
YOU WRITE THESE STORIES LIKE "MUD PIES FOR SALE" AS THOUGH YOU ARE SOME DIFFERENT PERSON NOW, ALL GROWN AND MATURE AND WISE….
BUT YOU'RE BASICALLY THE SAME IMMATURE GOOFBALL NOW THAT YOU WERE THEN.
INSTEAD OF MUD PIES ON A CLEAN RUG, YOU'RE DIGGING UP PAST DIRT AND EMBARRASSING THE DECENT PEOPLE IN THIS FAMILY.
WHY DON'T YOU MOVE AWAY TO FLORIDA OR TEXAS AGAIN, ONLY THIS TIME, DON'T COME BACK……
…..NOT PROUD TO BE RELATED TO YOU
LETTER # 4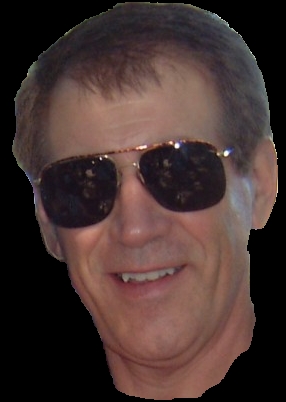 THE ABOMINABLE MISS SLUDGE? HOW ABOUT THE ABOMINABLE "BROTHER" WHO HAS NOTHING BETTER TO DO THEN ANNOY EVERYONE WITH HIS "LOOK AT ME EVERYBODY" MENTALITY….
I'VE NEVER SEEN ANYONE SO DESPERATE FOR ATTENTION IN MY LIFE!
YOU ARE PATHETIC!
…..HAD ENOUGH OF YOU
LETTER # 5
I WAS YOUR ART TEACHER IN HIGH SCHOOL….WHEN YOU SHOWED UP, THAT IS……SOMEONE TOLD ME YOU WERE PUTTING YOUR DRAWINGS ON A WEBSITE……IN ONE CARTOON, THE CAPTION READS "I CAN STILL SEE MOM HOLDING THAT BIG METAL POT….."
BUT YOU DON'T SHOW THE POT IN THE PICTURE! I THINK YOU'RE ON POT!
THIS IS WHY I LAID ALL THOSE F's ON YOU SO MANY MARKING PERIODS…..
(BY THE WAY, DID YOUR FACE EVER CLEAR UP? YOU WERE THE TALK OF THE TEACHERS' LOUNGE!)
……MR. GRUBBS
LETTER # 6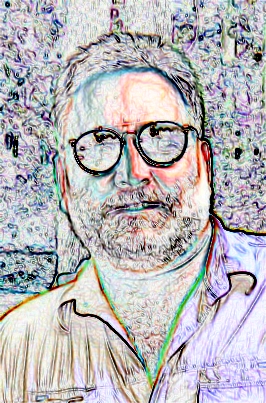 I'M THE ONE WHO HELD YOUR SISTER'S HAND ON THE PLAYGROUND IN SECOND GRADE….
I'M WRITING THIS FROM PRISON……I'LL BE OUT ON PAROLE SOON, AND I FOUND YOUR HOUSE LOCATION ON AN INTERNET MAP SITE.
I'M GOING TO SHOW YOU WHAT I DO TO PUNKS WHO CALL ME A MISANTHROPE, YOU LITTLE (EXPLETIVE DELETED)…….
LOVE,
#45516
AND FINALLY, THIS ANONYMOUS MISSIVE FROM AN INTERESTED OBSERVER OF THE KOPKO/MICHAELCHUCK CLAN, WHOSE NAME IS BEING WITHHELD BY REQUEST……
LETTER #7
Kevin,
I have been patiently waiting for each of your stories to be posted to the family website. You see, my interest is two-fold. First, I like a good, well-written story. I must give you credit as you do have a way with words. Bravo!
Secondly, I am new to the Michaelchuck/Kopko Family (not yet a full-fledged member if you get my drift), and after reading your stories, a lot of things are becoming clearer. Growing up in that large of a family definitely took its toll on all of you! However, after living it, you may not realize it. I, on the other hand, see things a lot clearer now! Whether or not I become a full fledged member of the Family may depend on more of your stories.
Anyway, thanks for the insight and entertainment. I look forward to each and every story.
(for the sake of my sanity - please don't publish my name)
Thanks
NAME WITHHELD BY REQUEST
WELL, THAT'S ALL THE TIME WE HAVE THIS WEEK, PEOPLE…..
CHECK BACK NEXT WEEK FOR MORE OF KEVIN'S FAN MAIL, AND A SPECIAL ANNOUNCEMENT REGARDING A GREAT NEW CONTEST!
(IS A CERTAIN WEALTHY BROTHER SPRINGING FOR THE GRAND PRIZE OF A NEW LUXURY CAR? YOU DIDN'T HEAR IT FROM ME!!)
KEEP READING THIS SITE FOR MORE OF MY SHORT STORIES AND CARTOONS……THE NEXT ONE COULD BE ABOUT YOU!
If you have not been here lately, you can check out the older fan letters below. . . .
Won't you check with your benefit people at work, and see if they cover psychological counseling? If they don't, a few of us in the family agreed we would contribute toward any fees necessary.
Just talk to someone. This is NOT healthy. Call me.
No wonder Mom and Dad had such hard lives with YOU as their son. You were more trouble than you were worth. They should have put you away before you reached adolescence, the entire house would have been at peace………
Just don't tell people we are related……And PLEASE don't put my name or picture on this site…….Growing up with you was tough enough…..Do we really need to read about it now?
YOU OBNOXIOUS ###$$$!!! ARE YOU PROUD OF YOURSELF?! HAVEN'T YOU CAUSED ENOUGH TROUBLE IN THIS FAMILY? DO YOU THINK THESE LITTLE "STORIES" ARE CUTE? I'M NOT IMPRESSED. YOU PROBABLY PLAGARIZED THEM! IF YOU WRITE ABOUT ME, I'LL BREAK YOUR NECK! . . . . . . . . . . . . DISTANT COUSIN
I stumbled onto your site by mistake while surfing the web….You AND your family sound like a bunch of kooks…..I'm glad it's not MY family……Aren't you embarrassed to be WRITING about this stuff? I guess it takes all kinds……
Well, the e-mails just keep pouring in! I regret to say that due to the volume of mail, individual responses are impossible……..NEXT WEEK: Read "MUD PIES FOR SALE"….The family history continues, one story at a time!